Traffic Citation Holders' Rights In Question By ACLU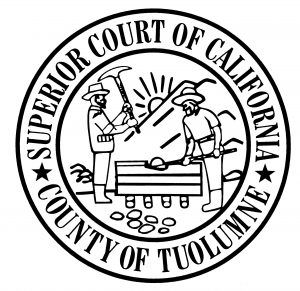 Tuolumne County Superior Court logo

View Photos
Sonora, CA – Tuolumne County Superior Court, along with seven other northern California county court systems have been called out by the American Civil Liberties Union (ACLU) because they require traffic citation holders to pay related fines and fees in full before they can appear in court.
The ACLU of Northern California's position is that this practice violates the constitutional guarantee of due process; and also provides unfair impacts on people with low income. The ACLU indicates that it gathered publicly available fines and fee-related information on the counties' websites, and the organization's pro bono counsel Pillsbury Winthrop Shaw Pittman LLP jointly issued letters to the courts late last week. In addition to Tuolumne County's Traffic Court, Traffic Court counterparts in Del Norte, Fresno, Madera, Mariposa, Mendocino, Shasta and Tulare counties received the official ACLU notice.
In their letters, the ACLU and Pillsbury formally request that the counties reverse the policy of requiring payment in advance of traffic court dates or face possible legal action, and give a deadline date of May 28 to respond. A call for comment to the Tuolumne County Superior Court Executive Office was not returned by press time.
"Traffic courts are charging dues just to get in the door. That's the opposite of our American system of justice, where every person—whether rich or poor—is entitled to their day in court," states Christine P. Sun, associate director of the ACLU of Northern California. She claims that the widespread denial of due process in traffic court is a contributing cause of debt and unemployment that results in further negative impacts to families, communities, and the state as a whole.
The ACLU cites a recent report, issued by the Lawyers' Committee for Civil Rights (LCCR) and other groups, which finds that a typical traffic ticket in California, nearly $500, includes a base fine of $100 and several hundreds of dollars of additional fees and penalties. The report points out that for those who need to contest a traffic ticket but lack the upfront money, the fines and fees may quickly compound due to additional assessments of $300 or more. In some cases, some of the fees may be revenue-generating charges, such as for court construction costs. The LCCR additionally cites that, over the past eight years, over four million California drivers have had their licenses suspended because they were unable to pay full fines for minor infractions.