Rules For Parks, Trails and Cemeteries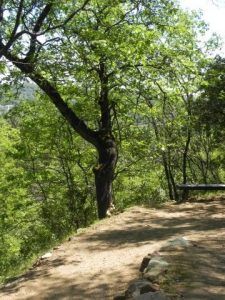 Dragoon Gulch

View Photos
Update 5/18/15 the hours were approved as detailed below and here.
Sonora, CA — The Sonora City Council will talk about setting hours of operation for many public places, and revised rules regarding alcohol and smoking marijuana.
On tonight's agenda is an ordinance that would set the hours of operation for city parks between 7am – 10pm. It would include Foster's Prospector Park, Woods Creek Rotary Park, Grigsby Park and Coffill Park.
In addition, the ordinance would set the hours for the Dragoon Gulch Trail from one-half hour before sunrise to one-half hour after sunset. Those hours would also apply to the Mountain Shadow Cemetery and the Old City Cemetery.
Anyone found in violation of the rules would face a $100 fine for the first offense, $250 fine for the same violation within 90 days and $1,000 for a third violation within six months.
The city will also vote on a separate revised ordinance that would outlaw the consumption of alcohol, or smoking of marijuana, on any public street or alley, any public park, public parking lot, public sidewalk, public buildings, Dragoon Gulch, city cemeteries, and private buildings that are open to the public.
Tonight's meeting starts at 5pm at Sonora City Hall. It is open to the public.