Burn Permits Now Required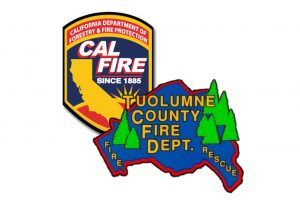 Cal Fire - Tuolumne County Fire Department Logo

View Photos
Sonora, CA — Changes take effect today related to outdoor debris burning.
Within the CAL Fire Tuolumne-Calaveras jurisdiction, permits are required for pile burning, and it can only be done from 7pm -8am. CAL Fire stations are now fully staffed in anticipation of the summer fire season. Burn permits are available at the stations during regular business hours, Monday through Friday.
Pile sizes can be a maximum of four ft. by four ft. In addition, there must be clearing down to bare mineral soil 10 ft. from the outer edges of burn piles. Burning can only be conducted on permissive burn nights. CAL Fire says it's also important to keep an eye on the weather and never burn during windy conditions.