Brown Issues Greenhouse Gas Executive Order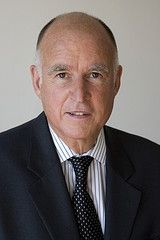 Jerry Brown

View Photos
Sacramento, CA — Governor Jerry Brown issued an executive order this morning calling for a reduction of greenhouse gas emissions by 40%, compared to 1990 levels.
The Governor is hoping to meet the target by the year 2030. His office says it is the most aggressive benchmark enacted by any government in North America to reduce carbon emissions. It's noted that the 28-nation European Union set the same target for 2030, just last October.
Brown says, "With this order, California sets a very high bar for itself and other states and nations, but it's one that must be reached-for this generation and generations to come."
The Governor gave no specific details this morning in regards to how he hopes the state will meet the new goal.