Gas Prices Spiking Upwards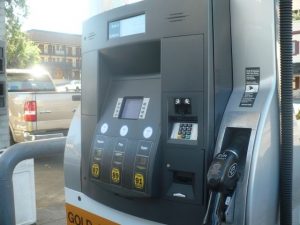 Stock Photo Gas pump

View Photos
Sonora, CA — The average national price of a gallon of regular unleaded gasoline has jumped 13 cents in the past two weeks, and 17 cents in California.
The latest Lundberg survey puts the average price at $2.58 nationwide, and $3.23 in California. The most expensive average price is in Los Angeles, at $3.30 a gallon. The myMotherLode.com gas price section shows that regular unleaded is selling in Tuolumne County between 2.95 to 3.19. It's a little bit higher in Calaveras County, where the price ranges from 3.09 to 3.29.
California's prices are notably higher due to a partial closure at Chevron's Richmond refinery and the temporary closure of an Exxon Mobile Refinery in Torrance because of a February explosion.