Foundation Donates Nearly $10-K To Robotics Club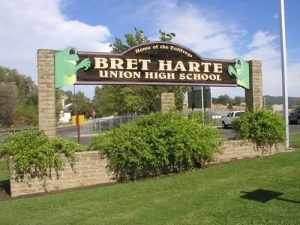 Bret Harte High School

View Photos
Angels Camp, CA — The CyBullfrogs, a group at Bret Harte High School, has received a nice donation.
The Calaveras Community Foundation has donated $9,993 to buy hardware and software to allow more students to participate in the hands-on building of programmable robots. The school reports that students in the club build robots that carry out controlled actions, and in turn they learn real-life applications of technology.  The Calaveras Community Foundation made the donation because it encourages the students to explore careers in science, technology, engineering and mathematics.
The CyBullfrogs was formed in 2014 when a small group of students approached teachers Timothy Randall and Ken Baldwin with the idea. The teachers volunteered to be mentors and organizers of the program.