Update: Ebbetts And Sonora Pass Closed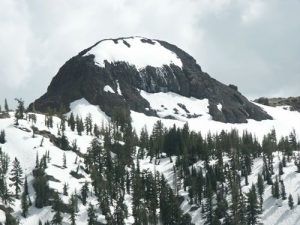 Ebbetts Pass

View Photos
Update 5:05 p.m.: Caltrans spokesperson Angela Daprato says, "Due to hazardous road conditions Highway 108 Sonora Pass was officially closed at 5 p.m." It takes effect at Kennedy Meadows.
Original story 4:23 p.m.: The stormy weather in the higher elevations has forced Caltrans to shut down Highway 4 Ebbetts Pass.
Caltrans reports the highway has been closed at the Mount Reba turnoff due to snow.   Caltrans spokesperson Rick Estrada says, "There were reports of cars sliding and losing their traction in the snow. With the storm continuing, the decision was made to close Ebbetts Pass at three o'clock. There is no estimate on when it will be reopened."
Highway 108 Sonora Pass remains open for now, according to Estrada, who says, "Road crews are assessing the highway, and it is expected to close in the next couple of hours, due to the snowy conditions." As previously reported, both Sonora and Ebbetts passes were reopened from the winter closure last Friday after crews had finished clearing winter snow, debris and road repairs. However, officials did caution that the passes could be re-closed as the stormy weather had been projected to hit the higher elevations the middle of this week.
Additionally, Highway 120 Tioga Pass remains closed at Crane Flat as repairs on the roadway are still being made, according to Yosemite National Park officials.