Lawsuit Filed Over Hetch Hetchy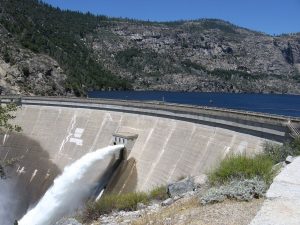 Hetch Hetchy Reservoir

View Photos
Sonora, CA – On John Muir's 177th birthday, the group Restore Hetch Hetchy filed a lawsuit yesterday that claims that the reservoir's diversion of water violates California law.
The petition was filed in Tuolumne County Superior Court. The group argues that the California Constitution requires that the manner of diverting water out of streams and rivers always be reasonable, and that there are feasible alternatives for diverting the water downstream from Yosemite. Using this information as the basis of the lawsuit, the organization argues the reservoir violates state law.
Spreck Rosekrans, Executive Director of the group, claims, "Hetch Hetchy Valley in Yosemite National Park was once one of our nation's most treasured landscapes. Its destruction, allowed a hundred years ago, is widely regarded as a mistake."
It is noted that San Francisco voters denied a local ballot initiative in 2012 that called for the reservoir to be dismantled, and the city look for new water sources.
The group Restore Hetch Hetchy was originally founded in Tuolumne County, but later moved its operations to the Bay Area.