Calaveras Home Sales Show 'Steady Recovery'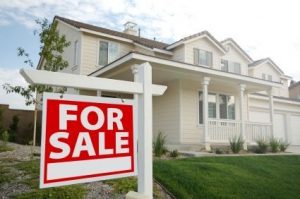 Home For Sale

View Photos
San Andreas, CA — Realtors in Calaveras County hope that steady spring home sales will herald solid gains for this year's crucial spring-summer selling season.
In its first quarter of 2015 report the Calaveras County Association of Realtors indicates the market is in a "slow but steady recovery." According to Valerie Moon, the association's administrative manager, home sales in the county — up by nearly seven percent over this time last year — look to further accelerate in the months ahead.
Currently, the $230,000 median sales price for a home in the county is up over three-and-a-half percent from the same period last year. In other first quarter 2015 figures, the number of new listings on the market, at 415, was up almost six percent from last year at this time; the average sell price of $247,586 represents a nearly six percent improvement. However, the average number of days on the market was also up — by nearly 37 percent — to 133 days this past quarter over the same time last year.
"Our second home market is integral to the over-all picture of our sales volume," Moon says. She points out that, as Bay Area market values increase, the momentum carries into the county as investment properties, second homes and vacation homes once again become discretionary purchases.
As far as lots and acreage sales go, the association reported 158 new listings in the first quarter of this year, up less than two percent over the same period last year; of these, 48 sold, an almost seven percent improvement. The median sales price of $45,000 is up fractionally from this time last year but the average sales price of $91,195 is up nearly six percent. As with home properties, lots and acreage sold more slowly during the first quarter of 2015. Lots and acreage spent an average of 251 days on the market during the period; that is 42 percent longer than over last year's first quarter.