Brown Criticizes Water Ruling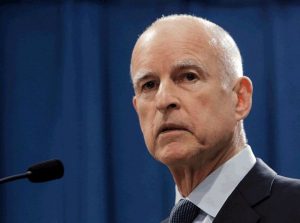 Jerry Brown

View Photos
Sacramento, CA — In what is considered a blow to water conservation efforts, a California appeals court has ruled against a water district's use of tiered rates.
The appeals court ruling was in relation a lawsuit filed against San Juan Capistrano in Orange County, but it is expected to have broad implications across the state. In an effort to promote conservation, that community has implemented a system that increases the price of water, based on how much is used by the individual customers. The appeals court ruling argues that it is unconstitutional for government agencies to charge more than the cost of a service.
Governor Jerry Brown says, "The practical effect of the court's decision is to put a straitjacket on local government at a time when maximum flexibility is needed. My policy is and will continue to be: employ every method possible to ensure water is conserved across California."
The Governor's Office is considering whether to protest the appeals court's decision.