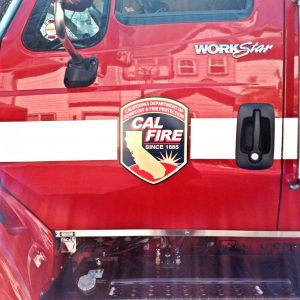 Cal Fire Truck

View Photos
Valley Springs, CA – Cal Fire reports flames ripped through a Valley Springs home injuring one person trapped inside.
'The flames broke out around 2:45 p.m. on the 100 block of Chestnut Street near California Street. When firefighters arrived at the scene, flames were shooting out of the home.  Cal Fire reports firefighters had to rescued one man from inside the house. He was medi-flighted to a nearby hospital suffering burns.
Cal Fire reports investigators combed through the charred home to try to determine what sparked the blaze.  The home is a total loss, according to Cal Fire.