Major Injuries In DUI Crash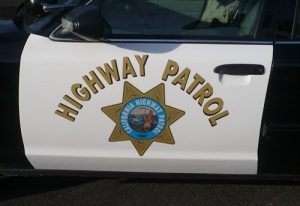 CHP Patrol Car Logo

View Photos
Moccasin, CA – A Moccasin man wrecked his car and took off on foot but was later arrested for DUI.
The crash happened at 11:10 p.m. on Tuesday along Highway 120 east of Priest Coulterville Road near Moccasin. 29-year-old James Atkins of Moccasin was driving a 2005 Dodge Dakota pick-up westbound on the highway, according to the CHP, who say that due to his unsafe speed he lost control of the truck going into a curve. The pick-up went off the roadway and smashed into a dirt hillside. After the crash, he took off on foot along the highway where a passing motorist picked Atkins up and took him to his home.
Atkins ended up calling for medical help from his home. The CHP reports he was suffering from internal injuries and had to be air lifted to a Modesto hospital. Once treated for his injuries, officers arrested Atkins for driving while intoxicated.
The CHP reports the truck was a total loss with major front-end damage. Additionally, the force of the impact bowed the middle section of the truck's frame.