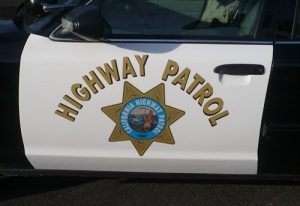 CHP Patrol Car Logo

View Photos
Angels Camp, CA – A three-vehicle pile-up began with a head-on collision in Calaveras County.
The wreck happened around 7:45 a.m. Tuesday on Highway 4 and Pool Station Road.  The CHP reports 76-year-old Thomas Mantei of Arnold was driving a 2002 Subaru Outback westbound when, for unknown reasons, on a curve he crossed into oncoming traffic.  Mantei's car smashed head-on into 58-year-old John Bates of Albany driving a 2003 Honda Pilot.  The CHP says the impact forced Bates' car sideways, causing 33-year-old Mandy McRae of Pleasanton's 2004 Chevy Suburban to smash into the driver's side of the Pilot.
Mantei and passenger, 76-year-old Patricia Mantei, along with Bates, suffered minor injuries.  All were taken by ambulance to Mark Twain Medical Center.  The CHP report neither alcohol nor drugs played a role in the crash.