State To Discuss Water Enforcement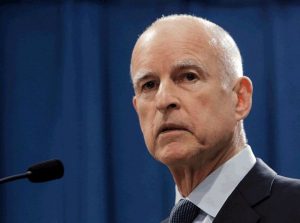 Jerry Brown

View Photos
Sacramento, CA — The California Water Board will hold its first meeting today since Governor Jerry Brown mandated that water users cut back usage by 25%.
The emergency measures require large water suppliers to activate their Water Shortage Contingency Plan to a level where outdoor watering is limited. In communities where no water shortage contingency plan exists, the state regulations will require that water suppliers limit customers outside irrigation to twice a week, or implement comparable conservation actions. The state can fine an agency up to $10,000 per day for non-compliance.
More details about the framework of the mandate are expected to be announced at the meeting taking place this morning at the CAL/EPA building in Sacramento.
The Governor's call for 25% reduced water use is in relation to the amount used in 2013.