Water Tops Supervisors Agenda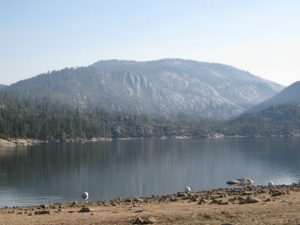 Pinecrest Lake

View Photos
Sonora, CA — Several items related to the drought will go before the Tuolumne County Board of Supervisors on Tuesday.
At its meeting, the Board will hear from the heads of various water districts, and vote on extending the local State of Emergency due to the drought.
Related to the potential drawdown of Lake Tulloch, the Supervisors will send  a letter to the Bureau of Reclamation and others supporting  a balanced approach to water flows in the Stanislaus River. In addition to the Board will decide whether to send a letter to the State Water Resources Control Board in support of the Notice of intent to adopt a Mitigated Negative Declaration for the Pinecrest Lake Level Modification project. PG&E is hoping for flexibility to lower to the lake down to as far as 5,600 ft. during drought years.
Tuesday's meeting starts at 9am. You can watch live video in the multimedia section of myMotherLode.com brought to you by Blue Mountain Minerals.