SWAT Team Removes Man From Shed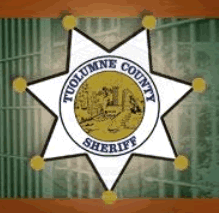 Tuolumne County Sheriff's Office

View Photos
Tuolumne, CA — Over the weekend, law enforcement had a lot of concern about a man in the 20000 block of Old Buchanan Mine Road in Tuolumne.
The incident played out on Saturday afternoon. The Tuolumne County Sheriff's Office was notified that a suicidal 30-year-old male was armed with a knife and threatening suicide. He had covered himself with gasoline and at one point threatened to light himself on fire. The subject barricaded himself inside a shed, and SWAT Team members surrounded the area, and talked to him for about two hours.
Eventually the SWAT Team forced its way inside, and removed the man. He was not injured, but was transported to Sonora Regional Medical Center for a 72-hour psychiatric hold.