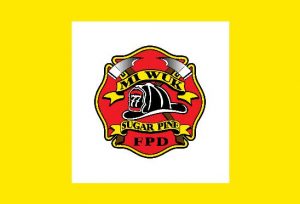 Mi-Wuk Sugar Pine Fire District

View Photos
Tuolumne County, CA – The Mi-Wuk Sugar Pine Fire Protection District (MWSP FPD) is not too far in the red, but the Chief wants to make sure it does not get any worse.
Chief Larry Crabtree reports that, currently, the district is $2000 over its nearly $450,000 budget for fiscal year 2014-15.  "It's not an emergency," stresses the Chief, "but in several years down the road, we will be in a much worse fiscal situation than we are now, so we want to be proactive and talk to the communities we service."
The District covers Mi-Wuk Village, Sugar Pine, and other communities along Highway 108.  It assists the Tuolumne County Fire Department and provides emergency services stretching from areas above Twain Harte to Long Barn.  Crabtree says there are few places to cut funding with just four full-time staff members.  Additionally, property owners already pay a $186 "Benefit Assessment Tax" to have the station, according to the Chief, who points out there are several funding options that need serious discussion if the downward trend continues. Crabtree questions, "Do we cut back in services, or do we look for other revenue sources or a combination of that?  He adds, "Before we make any long term decisions, with long term impacts, we want to make sure the community understand the issues, and that we're doing what the community wants us to do."
The funding meeting will be held Saturday, April 25 at 10:00 a.m. at the Mi-Wuk Sugar Pine fire station.