Double What Was Anticipated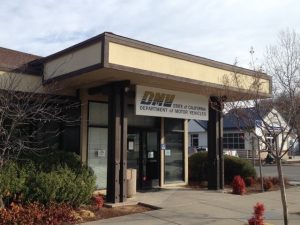 Sonora DMV office

View Photos
Sacramento, CA – Nearly 500,000 Californians have requested licenses under AB 60, which is double the number the Department of Motor Vehicles (DMV) had projected for this time of year.
"The interest in this program is far greater than anyone anticipated," said DMV Director Jean Shiomoto.  "We projected receiving 500,000 applications by July 2015, but have already reached that level and are on track to continue at double the anticipated number of applications."
Initially, state officials estimated around 1.4 million people would apply for a driver license over the next three years.  Since January, 493,998 applicants have applied for a driver license, according to the DMV, with 91% providing the necessary identity and residency documents to get a license without any further review.
Here is the DMV's status breakdown through March 27th:
493,998 – Total number of applications for a driver license.
448,693 (90.8%) – Applicants with the necessary documents to obtain a license without further review. To date, approximately 203,000 have obtained a license through this process.
28,163 (5.7%) – Applications potentially requiring additional review such as clearing up duplicate records or other administrative process before license application may proceed.
17,142 (3.5%) – Applicants without the necessary documents who then have the option to schedule a Secondary Review Referral to obtain a license.  To date, approximately 4,000 applicants have contacted DMV to make such an appointment and 416 applicants have completed