Face-lift Funding For Roadways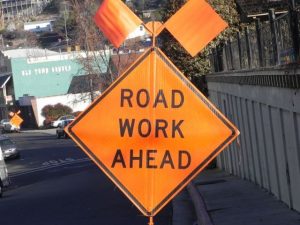 Road Work Ahead

View Photos
Stockton, CA – The California Transportation Commission (CTC) has allocated $325.8 million to 142 transportation projects in the state including some funds for the Mother Lode.
The millions will go towards reducing traffic delays, repairing roads and bridge, with support for bike and walking paths as well.  Additionally, $132 million from the State Highway Operation and Protection Program will fund 54 projects that cover maintenance, safety improvements, pavement repair and rehabilitation and upgrades to bridges statewide.
Tuolumne County has received $1,756,000 in funding with $332,000 going to clean up soil and groundwater beneath the Old Sonora Maintenance Station at 785 Mono Way.  Another $1,424,000 will pay for asphalting nine miles of pavement on Highway 49 from Chinese Camp to Chicken Ranch Road.
Calaveras County collected $4,986,000.  The work includes $4,916,000 to pave 38 miles of Highway 4, from the Calaveras/Stanislaus County line to Highway 49 in Altaville.  Included in that amount is $50,000 to upgrade the Automated Weather Observing System III and $20,000 to replace a rotating beacon at the Calaveras County Airport.
Amador County highway repairs have been funded to the tune of $13,450,000, which covers the cost to  repave 31.2 miles of Highway 88 from Peddler Hill to west of Tragedy Springs Road.
In regards to the funding, Caltrans Director Malcolm Dougherty says, "Every $1 spent on preventative pavement maintenance translates into a savings of $6 to $14 that would have been spent on expensive pavement repairs."
Contained in the CTC funding is $8.4 million from a transportation bond, Proposition 1B, passed by voters in 2006.  Spending to date is more than $18 billion, with $158.4 million remaining for future funding.