GOP: Repealing Medicare's Old Growth Rate Formula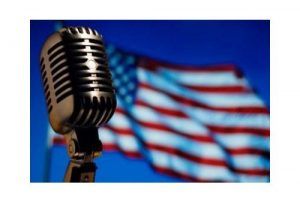 Microphone and US Flag

View Photos
Rep. Phil Roe, R-Tenn., gave the weekly Republican address, highlighting the benefits of bipartisan legislation passed this week by the House to strengthen Medicare.
Roe was Tuesday's KVML "Newsmaker of the Day". Here are his words:
"Hello, I'm Dr. Phil Roe, and I have the great honor of representing Tennessee's First Congressional District, which is located in the beautiful mountains of East Tennessee.  As a physician, I ran a successful medical practice in Johnson City for 31 years, delivering more than 5,000 babies.
Today I'd like to talk to you about strengthening Medicare so it works for everyone from seniors now to a child born today.
First, here's a fact.  Right now, a married couple – both 66, both making average earnings – will receive more than double in benefits what they actually contribute in Medicare payroll taxes over the course of their lifetimes.  That's unsustainable.  It's what's driving our debt, and robbing our kids and our grandkids of benefits they'll never see.
Not only that, but due to what's called Medicare's Sustainable Growth Rate formula, or SGR, doctors will soon be hit with an automatic 21 percent cut to the payments they receive for treating patients on Medicare.  This only jeopardizes seniors' access to physicians they count on every day.
Congress has faced this cliff before, nearly 20 times in fact.  And it won't surprise you to learn that each time, Congress has punted, spending your money on short-term fixes without providing any kind of certainty for doctors and our seniors.
But this time is different.  This week, the House passed bipartisan legislation to permanently repeal this formula.  Instead, we're delivering the first real entitlement reform in nearly two decades.
These reforms ask higher-income seniors, like myself, to pay a little more for their premiums for Part B and D, and encourage certain beneficiaries to think more like consumers when it comes to their health care – a concept we know is the right approach to reducing health care costs.  Both reforms will be phased in over time.
For seniors, this will end years of needless concern and frustration that care will suffer from arbitrary cuts.
And for families, this will mean a more stable Medicare program to care for their elderly parents.
And for taxpayers, this will result in a huge amount of savings 20, 30, 40 years down the road.
Of course, much more needs to be done and like you, my to-do list for fixing our health care system is pretty long.
We need to repeal the president's flawed health care law.  We need to put the focus on patient-centered reforms that lower costs.   And we need to make the real reforms necessary to ensure Medicare and all of our entitlement programs can serve future generations.
For now, this is progress, and it's an example of what we can accomplish when we focus on finding common ground.
Thank you so much for listening."
The "Newsmaker of the Day" is heard every weekday morning on AM 1450 KVML at 6:45, 7:45 and 8:45 AM.