Lawmakers To Fast Track Drought Legislation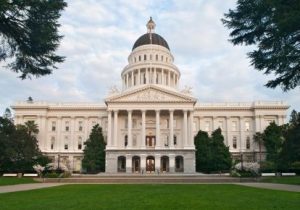 Sacramento Capitol Building

View Photos
Sacramento, CA — Today lawmakers will begin voting on the Governor's $1-billion emergency drought proposal.
$272-million would come from the Proposition 1 water bond passed last November. $660-million would come from Proposition 1E, passed in 2006, which is for disaster preparedness and flood protection. $72-million would come from the General Fund, and $57-million from various other sources.
The legislation will go through committees this morning, and likely the Senate by this afternoon. It would then be voted on by the full Assembly tomorrow.
The legislation would fund emergency drinking water supply for some communities, food assistance for 29 counties most impacted, drought response coordination, water recycling and desalination projects, and protection for fish and wildlife.