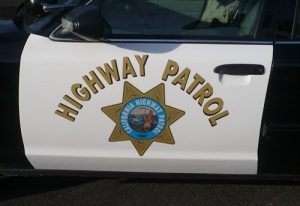 CHP Patrol Car Logo

View Photos
Mokelumne Hill, CA – Two cars collide at the intersection of two highways in Mokelumne Hill.
The crash happened at 11:15 p.m. on Sunday at the intersection of Highway 49 and 26. The CHP says 19-year-old Robert Boitano of Valley Springs was driving a 2006 Dodge Ram 1500 truck westbound on Highway 26 when he pulled out in front of 48-year-old Elaina Melendrez of Jamestown heading northbound on Highway 49 in a 2002 Chevy Cavalier.  Melendrez tried to stop, but ended up t-boning Boitano's pickup, according to the CHP.
Both suffered minor injuries with Melendrez taken by ambulance to Sutter Amador Hospital.  The CHP reports Boitano refused treatment at the accident scene.  Neither alcohol nor drugs played a role in the crash, according to investigators.