$260,000 Donated To Youth Programs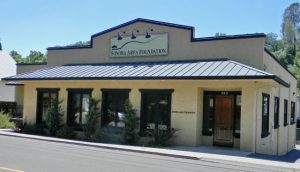 Sonora Area Foundation Office

View Photos
Sonora, CA — In recognition of the 25th anniversary of the Sonora Area Foundation, 26 non-profit groups received checks for $10,000.
The awards were announced last night at an event held at the Sonora Opera Hall, entitled "25 for 25." The SAF Board of Directors recently voted to give 25 youth organizations the $10,000 grants. Executive Director Ed Wyllie noted that a 26th group, Westside Little League, also received a grant last night, thanks to an anonymous donation. It brought the grand total to $260,000. Wyllie noted that the donation was made in special recognition of longtime community volunteer Todd Simonson.
Other groups receiving money included Kiwanis Childspree, ICES, Jamestown Family Resource Center, High Country Sports Arena, Big Dreams Accessible Playground, T.C. Special Olympics, Kids Arts Studies Academy at T.C. Arts Alliance, Gold Country Music Camp, MYACT Youth Productions, T.C. Aquatics, Sonora Water Polo Foundation, ATCAA's Mentoring Works, TeenWorks, Senior Youth Partnership, YES Partnership, Woods Creek Little League, T.C. Girls Fastpitch, ReHorse Rescue Ranch, T.C. 4-H, T.C. Youth Soccer, Tuolumne Bears Youth Football and Cheer, Sonora Jr. Cats Youth Football and Cheer, Sonora Police Explorers, Boy Scouts and Girl Scouts.
It was an uplifting event for the many in attendance.
Since 1990, the Foundation has awarded over $20-million in grants to local organizations.