Close Vote On Mokelumne River Bill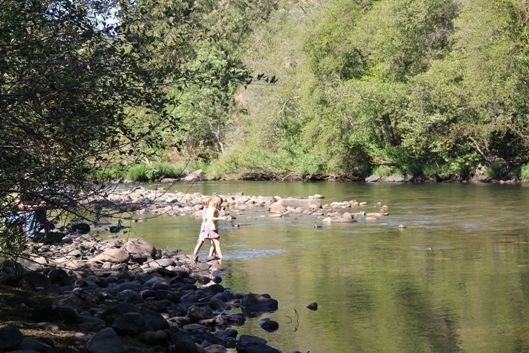 Kids enjoy the Mokelumne River

View Photos
San Andreas, CA – After three hours of debate, the Calaveras County Supervisors vote was close on whether to back a Mother Lode Assemblyman's bill regarding designating the Mokelumne River as "Wild and Scenic" by the state.
Today's meeting centered around Republican Assemblyman Frank Bigelow's Assembly Bill 142 that would require a study be conducted to identify the potential impacts of the designation.  During the meeting, 22 people spoke in favor of the bill while eight opposed it.
The board voted 3 to 2 in favor of the bill with Supervisors Wright and Ponte opposed.  Board Clerk Diane Severud explains, "It appeared from those Supervisors that they wanted additional information and they were not sure the bill would continue through the [legislative] process."
On Monday, the bill will go before the Assembly's Natural Resources Committee.  Both the Calaveras County Water District and the Amador Water Agency have endorsed Bigelow's bill.  Some environmental groups have argued that the bill is an attempt to thwart the potential Wild and Scenic designation.