Columbia School Board Calls Special Meeting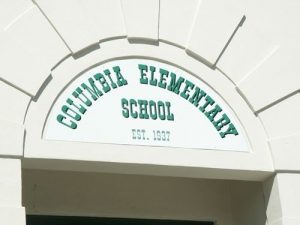 Columbia Elementary

View Photos
Columbia, CA — The Columbia Elementary School Board will meet tonight related to the Superintendent/Principal search.
As reported previously, Superintendent John Pendley will be retiring at the end of the school year, and Principal Ed Pelfrey will be leaving for a job in the Central Valley. The Board is planning to hire a joint Superintendent/Principal. At tonight's meeting, the only item on the agenda is "application screening." It is closed to the public. The special meeting starts at 6pm at the District Office.
The Board has hired an outside consultant, Debra Pearson, Executive Director for the Small School Districts Association, to assist in selecting a top candidate.
Click here to read an earlier story related to the departure of Pendley and Pelfrey.