T.U.D. To Tap Public On Water Woes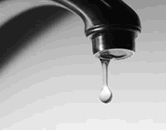 Water

View Photos
Sonora, CA – The public will have a chance to speak out and shape the future of water in the area, according to the Tuolumne Utilities District (T.U.D.).
The district has received a grant from the Davenport Institute, which is part of the Pepperdine University School of Public Policy.  The funding will go towards a new community outreach effort, including a series of public forums and online surveys designed to gather community feedback.
T.U.D. spokesperson Lisa Westbrook explains, "The goal is to educate the public about their water supply and discuss possible water supply alternatives because it's going to be not just one answer, it could be several different alternatives that will get Tuolumne to the future."
T.U.D. has set up a Community Water Council made up of county leaders to discuss its water supply issues, alternatives and give recommendations on ways to address related problems.  The council's first meeting is Friday at 9 a.m. at T.U.D.  Westbrook says, "The meetings are open to the public…but the stakeholders, the main people invited, the community leaders, will be sitting at the table and people are encouraged to listen.  We'll have a few of those meetings, and then when we have a clear vision focus on some of the alternative decisions for water supply, we will have some open community forums throughout the county."
No dates or locations have been determined for the forums, as of yet.  The public may take online surveys, sign up for email alerts and get more information on the project by clicking here.