Calaveras To Take Stance On Mokelumne River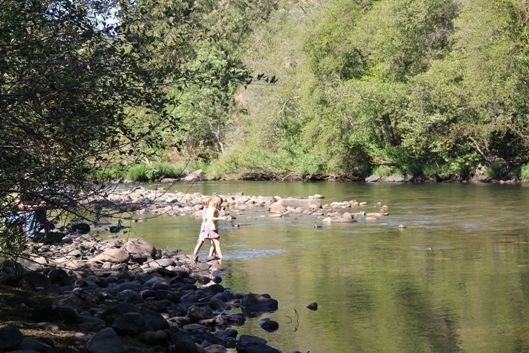 Kids enjoy the Mokelumne River

View Photos
San Andreas, CA — The Calaveras County Board of Supervisors has scheduled a special meeting for tomorrow, and only one item is on the agenda.
The Board will vote whether to take a stance on Assembly Bill 142, introduced by Republican Assemblyman Frank Bigelow. It would require that a study be conducted to identify the potential impacts of designating the Mokelumne River as "Wild and Scenic," before ever receiving the designation. The bill is scheduled to go before the Assembly's Natural Resources Committee on Monday. AB 142 has been endorsed by both the Calaveras County Water District and the Amador Water Agency. Some environmental groups have argued that the bill is an attempt to thwart potential Wild and Scenic designation.
The Calaveras County Supervisors supported legislation last year that called for the Mokelumne River to be deemed Wild Scenic, but the state bill failed to make its way through the legislative process. Several Republican lawmakers spoke out against the bill, including Mother Lode Senator Tom Berryhill, out of concerns that it could impact the ability to construct new water storage projects.
Wednesday's Calaveras Supervisors meeting starts at 9am in the Board meeting room.