Meadow Fire Closure Area Opens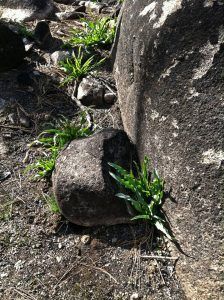 Meadow Fire Area

View Photos
Yosemite, CA — Wilderness areas in Yosemite National Park that had been closed off due to last summer's Meadow Fire, reopened earlier today.
The Meadow Fire was spotted on August 15th, and spread significantly on September 7th, due to a wind storm. It eventually burned over 4,700 acres. It took over a month to fully contain the fire, which was caused by a lightning strike. Park Spokesperson Ashley Mayer encourages anyone heading into that area to exercise caution. She notes, "There still could be some debris, and it's always important to be aware of your surroundings."
The photos above provided by the National Park Service show how vegetation is starting to grow back in the Meadow Fire footprint.