East Bay MUD Supports Mokelumne River Designation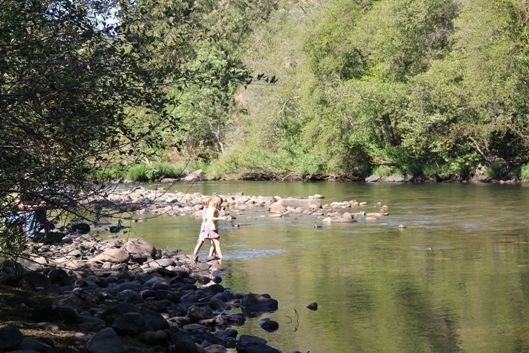 Kids enjoy the Mokelumne River

View Photos
Agencies are weighing in on the idea of designating 35 miles of the Mokelumne River as "Wild and Scenic."
The largest water district that benefits from the stream, the East Bay Municipal Utility District, voted this week to approve a resolution in support of the designation. A state lawmaker from the Bay Area proposed the designation last year,  but it failed to gain enough traction. It was backed by several environmental organizations, and would prevent new dams on the designated sections, and limit development. Talk of proposing the idea again this session is being tossed around in Sacramento.
We reported earlier this week that Calaveras County Water District voted to support a related bill introduced by Mother Lode Assemblyman Frank Bigelow, which would require a study looking at the impact this type of designation would have on local water districts, notably in Calaveras and Amador Counties, prior to declaring the river as Wild and Scenic. Organizations, such as the Foothill Conservancy, have claimed that Bigelow's bill is an attempt to "thwart" a potential Wild and Scenic designation.
East Bay Mud voted this week to oppose Bigelow's bill, as it is currently written. Meeting documents state that the district feels it is "overly broad" and lacks specificity.