High Speed Chase Leads To Fatal Collision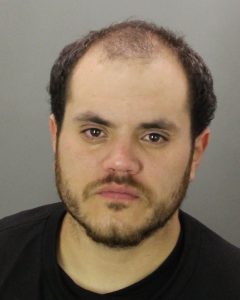 Sol Adonai Eichner

View Photos
Stockton, CA – A suspected impaired driver who refused to yield to CHP officers led San Andreas and Stockton units on a fateful chase that claimed another motorist's life.
According to Stockton Police Public Information Officer Joe Silva, the chase began late morning Wednesday in Calaveras County, after CHP attempted to stop a driver in a gold Mercedes for possible impairment. As the pursuit led into Stockton County, Stockton CHP took over, terminating their efforts near Highways 26 and 99. The vehicle subsequently continued driving into the City of Stockton, running a stop sign in the area of Union and Market streets around 12:15 p.m., where the crash occurred.
As Silva describes the incident: "The gold Mercedes, that law enforcement was [earlier] pursuing, struck a red Honda Accord…then both of those vehicles slammed into a parked vehicle, and unfortunately the driver of the Accord vehicle died of his injuries. The driver of the gold Mercedes, the one that the CHP was initially pursuing…tried to get out and run but there were neighbors in the area that actually chased him down and held him until law enforcement could come and take him into custody."
According to the police report, the driver, 29-year-old Sol Adonai Aichner, of Stockton, was subsequently arrested and charged with vehicular manslaughter with gross negligence and evading police with wanton disregard, both felonies; along with driving with a suspended license and reckless driving on a public street, both misdemeanor offenses. Additional charges are pending, following blood-alcohol testing results. The identity of the victim, just released, is 58-year-old Ricardo Estrada, of Stockton. Aichner is now being held in San Joaquin County Jail on a $288,225 bail.