Medical Center Still Seeking Expansion Site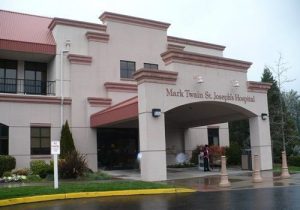 Mark Twain Medical Center

View Photos
Angels Camp, CA – A breakdown in real estate negotiations between the city council and negotiators for the hospital has led Mark Twain Medical Center to look elsewhere to expand.
The City of Angels Camp City Council announced there would be no deal following a closed session ahead of Tuesday's council meeting, where city administrator Michael McHatten and officials from the Mark Twain Health District discussed the possible sale of the city-owned 200 Monte Verda St. property, currently used for city police and community development operations offices.
Last year, Mark Twain Medical Center officials sought to develop a 15,500-square-foot clinic on Dogtown Road by Highway 4, as reported earlier, but plans failed to progress, largely due to traffic and access issues. The hospital reports that it is now looking to re-visit the possible development of a four-acre health care district-owned property at Highway 49 and Stanislaus Avenue that would be available for hospital purchase, pending project viability at that location.