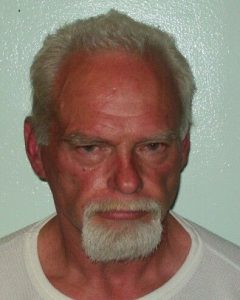 Lonnie Ray Pierce

View Photos
Sonora, CA – The Tuolumne County Sheriff's Department scores big after a traffic stop nets an assortment of narcotics.
Sheriff's officials report the bust happened yesterday around 2 a.m. when a deputy pulled over a vehicle on Mono Way near Hess Avenue.  Inside the vehicle, according to sheriff's officials, was 39-year-old Kimberly Ann Hubbard, of Sonora and 58-year-old Lonnie Ray Pierce, of Jamestown.  During a search of the vehicle and both occupants, deputies located nearly 110 grams of methamphetamine, ½ gram of heroin, 3 grams of marijuana and 20 various prescription pills.
"It is a large quantity of narcotics," says Sgt. Scott Johnson.  "The street value was approximately $8,700, and the quantity was large enough where we charged Mr. Pierce with Possession of Methamphetamine for Sale, which is a felony."
The investigation was taken over by the Tuolumne County Narcotics Enforcement Team that was called to the scene.  Both Hubbard and Pierce were arrested and booked into the Tuolumne County Jail.  Pierce remains in custody on $50,000 bail, facing several felony drug charges.  Hubbard is free, pending a court date where she faces several misdemeanor drug charges.