Calaveras To Hear Lake Tulloch Issues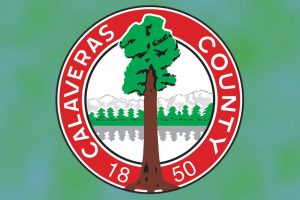 Calaveras County Seal

View Photos
San Andreas, CA – Tuesday will be a busy day for the Calaveras County Supervisors that, in its packed agenda will hold an information gathering session from stakeholders over looming drought-relief plans aimed on drawing down Lake Tulloch waters for downstream fish and farming.
Among the invited Tulloch stakeholder entities are the Oakdale Irrigation District (OID) and South San Joaquin Irrigation District (SSJID), who are partners in the Tri-Dam Project that developed, operates and maintains the reservoir; Calaveras County Water District (CCWD), which maintains 2,500 customer connections there; and Congressman McClintock's office.  After hearing their and other attendee input, the board may frame and adopt a resolution supporting efforts and recognizing community impacts.
Due to a suit brought against it by the American Civil Liberties Union (ACLA) as reported in a previous story, the board will rescind a now-controversial resolution it made last year to recognize the Christian-affiliated Calaveras Door of Hope "for serving the women of Calaveras County and helping to save the lives of our most vulnerable children."
The board will hold a public hearing to hear public input ahead of adopting a resolution to submit a supplemental Community Development Block Grant (CDBG)  to the state Dept. of Housing and Community Development (HCD), which seeks to apply $250,000 in program income reuse funds for senior medical services transportation.
Under review by the board are recommendations regarding a proposed update to the county's density bonus ordinance to make it consistent with state law, which will also satisfy state certification requirements of the county's next Housing Element update.
In other actions, the board will adopt a resolution to officially appoint the county's newly hired Public Works Director Jeffrey Crovit to the position, with an effective start date of March 23.
Among the consent agenda items, the board plans to authorize County Administrative Officer Ryan to sign a three-year performance grant agreement with the Board of State and Community Corrections (BSCC) that will provide the Sheriff's Dept. $220,000 in annual non-matching federal funds, totaling $660,000. These grant funds specifically target middle school student drug education, controlled substance law enforcement and high point drug market intervention.
The board will also formally adopt new Calaveras First 5 bylaws that it previously reviewed and approved at its Feb. 6 meeting. Among the changes: oversight of the board of supervisors for recruitment of commissioners; elevated professional requirements for commission members; an increase in service term from two to three years; tighter administrative, reimbursement and conflict of interest rules; and the removal of indemnification to commissioners and officers.
In other actions, the board will proclaim March 2015 American Red Cross Month in Calaveras County. The meeting starts at 9 a.m. in the board chambers (891 Mountain Ranch Road).