Calaveras To Appoint New Public Works Director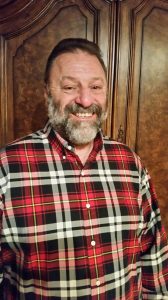 New Calaveras County Public Works Director Jeffrey Crovitz

View Photos
San Andreas, CA – After many months and two interim replacements, Calaveras County will shortly have a permanent public works director in place.
At its March 10 board meeting, the county supervisors will act on a resolution formally approving the appointment of Jeffrey Crovitz, of Sacramento-based MGE Engineering, to the position that former head of public works Tom Garcia resigned from over a year ago. Following a closed session board vote at its Feb. 11 meeting, the supervisors gave the green light for County Administrative Officer Shirley Ryan to extend the job offer, which Crovitz accepted, agreeing to a start date of March 23. Interim director Robert Pachinger, who preceded Mike Miller in the position, is currently covering the office.
According to the MGE Engineering website, Crovitz is a registered professional engineer who brings 25 years of public works experience to the position. His current responsibilities include management and direction of roadway and civil design portions of transportation and flood control projects. Prior to joining MGS, he worked nine years for the state Dept. of Transportation; four years as the public works director for the City of Placerville. Crovitz earned his masters' degree in civil engineering from Cal Poly-San Luis Obispo and a bachelor of arts in English from UC-Santa Barbara.
According to the county, while there was no discussion of compensation or contract during the closed session, Crovitz will receive the current Public Works Director rate of pay of S71.51 per hour, which works out to be an annual salary of $148,740.