TCVB Launches "P.I.T. Stops" Program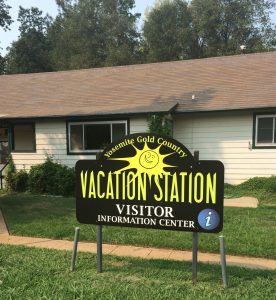 Tuolumne County Visitors Bureau

View Photos
Sonora, CA — To inform the community of the various types of tourism organizations located in Tuolumne, the Tuolumne County Visitors Bureau (TCVB) is launching a new program called, "P.I.T. (Partners In Tourism) Stops.
Residents and TCVB members are invited to visit member establishments to learn more about tourism and our local economy. The first event will be held at April 1, from 5 to 6:30 PM at Mountain Sage Nursery in Groveland. TCVB Marketing Consultant, Bruce Tepper says, "It's a great opportunity for residents throughout the area to better understand the role tourism plays in our area." He also notes, "So many of our attractions and activities that locals take for granted are very dependent on outside visitors to stay in business."
The program will be under the direction of Anna Davies. For more dates and locations of the P.I.T. Stops view Bruce Tepper's blog. For more information, contact the TCVB at 209-533-4420.