State Water Officials Target New Restrictions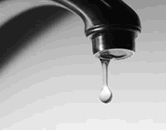 Water

View Photos
Sacramento, CA – The State Water Board is taking aim at possibly implementing new limits on restaurants, hotels and decorative fountains as California's drought drags on into its fourth year.
At an informational hearing Tuesday, the Board also looked at extending mandatory outdoor water restrictions already in place, which include not washing cars with hoses that do not shut off and limiting lawn watering.
Additionally, the board is looking at new, tougher rules; among them, a potential ban on running outdoor water fountains and prohibiting lawn-watering during cold and rainy periods.  Business restrictions are also in the board's sights with possible limitations on restaurants to serve water only upon request, and hotels to not automatically give guests fresh towels and sheets daily.