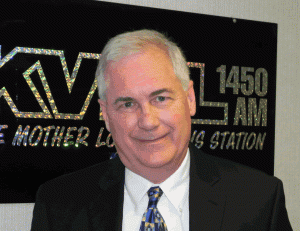 Tom McClintock

View Photos
Legislation has been introduced by Mother Lode Congressman Tom McClintock to recognize a fallen Marine with his own state landmark.
H.R. 979 would honor Marine Staff Sergeant Sky Mote of El Dorado, who was killed during his second tour in Afghanistan.  The legislation states that "By his decisive actions, heroic initiative, and resolute dedication to duty, Staff Sergeant Mote gave his life to protect fellow Marines on August 10, 2012, by gallantly rushing into action during an attack by a rogue Afghan policeman inside the base perimeter in Helmand province,"
The bill would name a mountain peak in the John Muir Wilderness that Mote and his family camped in every year as "Sky Point," according to McClintock.
"This bill would ensure that the memory and heroic deeds of Sky Mote will never be forgotten," Rep. McClintock says.  "Sky loved the outdoors and the beautiful mountains around his hometown.  His selfless sacrifice would live on in the hearts and minds of his countrymen every time they gaze upon Sky Point."
Mote was awarded the Navy Cross, the Purple Heart, the Navy-Marine Corps Commendation Medal, a Navy-Marine Corps Achievement Medal, two Combat Action Ribbons and three Good Conduct Medals.  Mote had served nine-years in the Marines with deployments to Iraq and Afghanistan.