Presidents Day Holiday Closures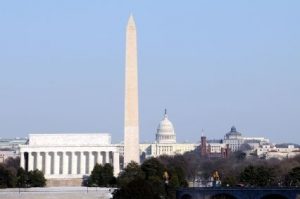 Washington and Lincoln memorials, and Capitol Dome

View Photos
As a national holiday celebrated at all levels of government, Monday, Feb. 16, Presidents' Day brings a host of closures.
There will be no US Postal Service mail deliveries and its offices will be closed, along with local government offices and schools in Tuolumne and Calaveras counties. It is also a bank holiday. Locally, the Sonora City Council, which typically meets on Mondays, will instead meet Tuesday, Feb. 17.
National parks, including Yosemite National Park, will be open, and as an added bonus will waive park entrance fees in commemoration of President's Day. Note that all other fees associated with camping, lodging, or activities within the park will not be waived.
Established in 1885 in recognition of George Washington, the nation's first president, Presidents' Day is celebrated the third Monday of February. Originally commemorated on Feb. 22, Washington's actual birthday, Congress moved it as part of its 1971 Uniform Monday Holiday Act in an attempt to create more three-day holiday weekends for workers.While several states still have individual holidays honoring the birthdays of Washington and Abraham Lincoln (who was born Feb. 12), Presidents' Day is now widely viewed as a day to celebrate both birthdays as well as to honor all U.S. presidents, past and present.