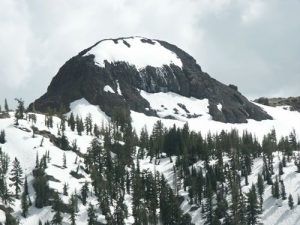 Ebbetts Pass

View Photos
Round two in a series of storms will strike Northern California this afternoon, as a much smaller system moves through the northern part of the state.
This system will keep breezy winds going over most areas today but will be much lighter than experienced Friday evening.
Generally light precipitation is expected today with high snow levels but a chance of thunderstorms exists throughout the Central Valley this afternoon.
Another strong system is still on track to slam into Northern California on Sunday afternoon. This system will bring moderate to heavy precipitation and strong winds.
In addition to the rain and wind, hail and thunderstorms will be possible throughout the Central Valley and this system appears strong enough to produce isolated severe thunderstorms and locally damaging winds.
Showers will continue into Monday.
Additional rainfall totals for the Central Valley should reach one to two inches. Four or more inches of additional precipitation is likely for the Sierra Nevada.
Thunderstorms are also possible Monday afternoon.
Gusts up to forty-five mph are likely in the Central Valley and wind gusts in excess of sixty mph should be expected in the Sierra Nevada.
The snow levels will remain generally above 7000 ft through Sunday but could possibly drop as low as 5000 feet on Monday. A few inches of snow is possible on Monday.
Meanwhile, the National Weather Service has issued a Flash Flood Watch for the Sierra Nevada through 4 AM Monday.
Excess runoff combined with substantial water rises along rivers and streams will increase the threat of flash flooding and the possibility of debris flows and mud slides, particularly over the Rim Fire burn scar and the El Portal burn scar.
This includes the Granite Creek basin. These areas no longer absorb any rainfall, leading to enhanced runoff. Those traveling along Cottonwood Road, Cherry Lake Road. Lumpston Road and USFS Road 3n01 should be alert for possible road problems due to flooding, rock and debris flows.
Residents, campers and hikers should remain keenly aware of water levels along rivers and streams and be prepared to move to a place of safety this weekend should flooding become a serious threat.