Fowler Murder Trial Delayed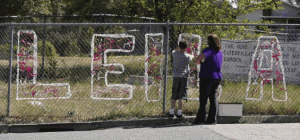 Leila Fowler Tribute

View Photos
San Andreas, CA — The murder trial related to the death of Leila Fowler has been delayed by a few months.
Fowler's 14-year-old brother is accused of stabbing her to death, back on April 27 of 2013. He has been in custody at a Juvenile Detention Facility in Placerville. A court hearing was held yesterday in San Andreas, and the defense attorneys expressed optimism that DNA evidence could end up proving their client is innocent. Evidence is still being examined, so a trial date that was set for late this month, has been postponed to May 18. The defense attorneys will return to court in the next couple of weeks to argue that Leila Fowler's older brother should be released from custody, until a trial takes place.
Leila Fowler was killed at her home, situated just outside of Valley Springs.