Sierra Mountain Pass Re-Opens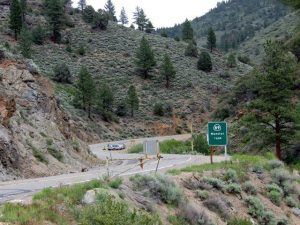 Highway 89 Monitor Pass

View Photos
Alpine County, CA — The winter closure has been lifted for Highway 89 Monitor Pass in the Sierra Nevada, but Caltrans says no such decision has been made regarding Ebbetts or Sonora Passes.
Highway 89 Monitor Pass travels through Alpine County, and is typically closed from around November through April. The pass was closed because of the heavy snowfall last month, but due to almost no precipitation in January, the pass re-opened at 10 o'clock this morning.
Caltrans reports that road and weather conditions can change at any time, so travel with caution if you plan on using Monitor Pass.