Prepare For Mono Way Traffic Delays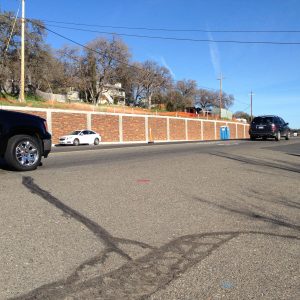 Painted retaining wall along Mono Way

View Photos
Sonora, CA — Crews are conducting some of the final work on the Mono Way widening project this week.
Be prepared for 10 minute traffic delays on Mono Way, late tonight and into Tuesday morning, from Greenley Road to Fir Drive. A crew will be out paving the road from 7pm until 7am. The same work is also scheduled from late Tuesday night into early Wednesday morning.
"After we do the paving, there will be more lanes to travel on," says City Engineer Jerry Fuccillo. "I would just caution drivers to pay close attention to the striping, because its different than what you are used to."
There will still be access to all businesses and homes during the overnight paving work.