Baby Injured In Hit And Run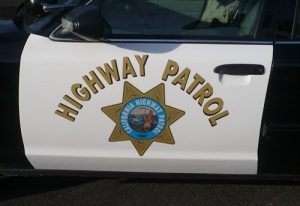 CHP Patrol Car Logo

View Photos
Atwater, CA — A three-vehicle crash on Highway 99 sends a baby boy from Sonora to the hospital with moderate injuries, while the CHP continues to search for the hit and run suspect.
The wreck happened just after 4 p.m. Friday, January 17th, on the Highway, north of the Atwater Boulevard overpass in Atwater, which is northwest of Merced.  The CHP reports 27-year-old Christine Collier of Jamestown was driving a 2003 Honda Accord southbound on the highway with passengers, 26-year-old Myriah Barnes and a one-month old baby boy, both from Sonora.  In the lane next to Collier, was a 2015 Freightliner semi driven by 59-year-old Armando Lopez of Atwater.  An unknown vehicle flew by Collier's car in the third inner lane of the highway.  The CHP reports the driver lost control of the vehicle went off the roadway and overcorrected sending the vehicle spinning and smashing into Collier's car.  The impact forced her car to crash into Lopez's semi.  The driver of the unknown vehicle then took off, leaving the scene of the crash.
The baby boy was taken to Mercy Medical Center in Merced suffering from a cut to his foot.
The CHP says the car is a grey sedan, but has no description of the driver.  Anyone with information regarding the crash is asked to contact the CHP at 209-356-2969.
Click here for a map.