Vision Sonora Is Designed To Improve Downtown Sonora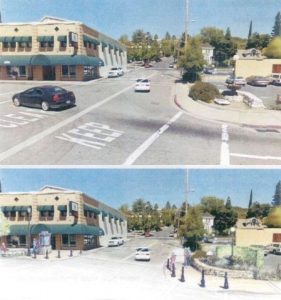 Vision Sonora Draft

View Photos
Vision Sonora is a community revitalization plan that was initiated to provide the City of Sonora with a plan to create a more vibrant community.
Sonora City Councilman Bill Canning was Thursday's KVML "Newsmaker of the Day".
According to Canning, Vision Sonora is designed as a road map to improve the mobility and appearance of the downtown district. This includes public parking, trails around town, outdoor restaurant seating, restrooms, additional trees and improvements to the overall appearance of Stockton and Washington Streets.
The Vision Sonora effort is being overseen by the City of Sonora and Tuolumne County Transportation Council. Some funding for the project came from a $225K state grant.
According to Canning, there has been and continues to be a lot of public involvement in the planning and implementation process.
Canning encourages the public to familiarize themselves with Vision Sonora. He wants feedback and would like to clear rumors, misinformation or lack of proper information
There will be a Vision Sonora meeting at Sonora City Hall this morning at 9 AM and several more in the future.
Additionally, residents and business owners and those who are curious are invited to look at the City of Sonora's website at http://www.sonoraca.com/Vision_Sonora.htm
The "Newsmaker of the Day" is heard every weekday morning at 6:45, 7:45 and 8:45 AM on AM 1450 KVML.