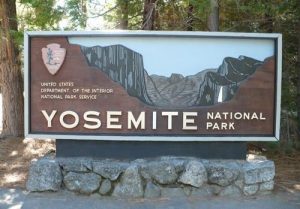 Yosemite Main Entrance - Highway 120

View Photos
Yosemite, CA , — The public can enjoy Yosemite National Park for free to honor the Martin Luther King Jr. holiday.  The Park, in addition to all national parks, will be waiving admission on Monday, January 19.
Park Ranger Ashley Mayer says, "The entrance fee will be waived for each vehicle that comes into the park. Also, motorcycles are on a per-person basis and pay no admission."
One note, the $20 dollar fee waiver is only good for admission into the park. All camping, lodging or activities in the park will still cost you.