Fast Food Stop Leads To Arrest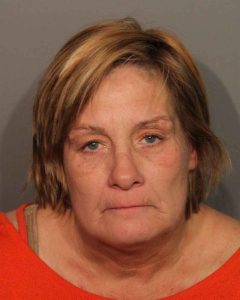 Sherri Ann Berg

View Photos
Angels Camp, CA — A Stockton woman was arrested for DUI and drugs, but not before she hit the drive-thru.  Police report 53-year-old Sherri Ann Berg was arrested in the parking lot of the Angels Camp McDonalds off Highway 49 Tuesday around 4:33 p.m.
Originally, officers were responding to a report of a possible drunk driver in a brown Hyundai that was all over the road on Highway 4 coming from the Arnold area.  Officers found Berg in the vehicle in a parking space eating.  A search of the vehicle found some methamphetamine in the pocket of a jacket on the passenger's seat.  Additionally, inside Berg's purse, officers discovered a bottle of Vodka that was half-full.
Berg was arrested and booked into the Calaveras County Jail facing DUI and drug charges.