Grand Yosemite Resort On T.U.D. Agenda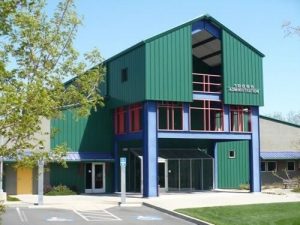 TUD Building

View Photos
Sonora, CA — The T.U.D. Board of Directors will talk about a Water Supply Assessment in relation to the proposed Grand Yosemite National Resort project.
The project has been talked about for several years, and it calls for construction of a hotel, condos and a golf course. It would be situated at the southwest corner of Highways 120 and 108, typically referred to as the "Yosemite Junction." The project is getting closer to the completion of its Environmental Impact Report, and one of the requirements is to complete a Water Supply Assessment. The developers would like T.U.D. to supply water and wastewater services. The water would come from an extension of a treated water main in Jamestown, and the wastewater would be provided by an on-site tertiary treatment plant. The wastewater would be recycled onsite, so that it could be used on the golf course and landscaping.
Tuesday the District will vote whether to enter into an agreement with Kennedy/Jenks Consultants for the work on the WSA. It is estimated to cost around $21,000 and would be funded entirely by the Grand Yosemite National Resort.
BOR Grant:
In other business, the Board will vote whether to submit an application for funding available through the US Bureau of Reclamation for water efficiency programs. Projects that the district is looking to use the funding towards include a Matelot raw water pipeline in Columbia, a raw water meter upgrade, and a toilet rebate program.
Tuesday's meeting starts at 2pm. You can watch live video in the multimedia section of myMotherLode.com.