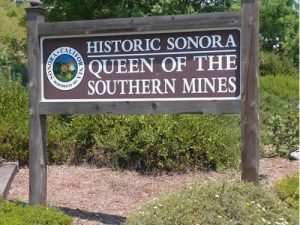 City Of Sonora

View Photos
Sonora, CA — There will be a closed session Sonora City Council meeting this afternoon, and a Planning Commission meeting this evening.
At 3pm the City Council will meet to discuss the vacant Fire Chief and Finance Director positions. The meeting will be held in closed session. It is unknown if any action will be taken today.
At 5:30pm, the Planning Commission will hold a public hearing on whether to issue a Conditional Use Permit for a landscaping business at 71 N. Shepherd Street. The meeting agenda states that the applicant, Robert DeSalles, would like to use three on-street parking spots, and five off street spaces, for truck parking. The Planning Commission meeting starts at 5:30pm at City Hall, and it is open to the public.