Groundbreaking Climb In Yosemite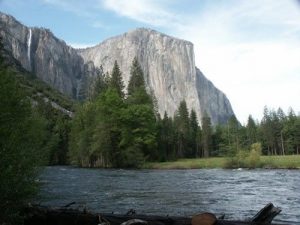 Yosemite - El Capitan

View Photos
Yosemite, CA – The finish line is near for one of the two free climbers trying to make history in Yosemite National Park.  Climber Tommy Caldwell, 36, of Estes Park, Colorado, only has 1,000 feet left to ascend on the flat granite face of El Capitan known as the Dawn Wall.
As previously reported, Caldwell and 30-year-old California climber Kevin Jorgeson, of Santa Rosa, are attempting to establish for other free climbers a route across the wall.  Using only their hands and feet to climb the stone, Caldwell could become the first to accomplish the daring feat.
Jorgeson is behind Caldwell reportedly with some hand wounds that may be hindering him as he is struggling to overcome a difficult section of the wall.  Both have been climbing toward the 3,000-foot summit for two weeks.