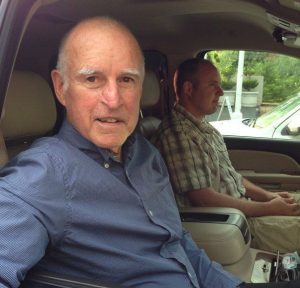 Governor Brown at the Mother Lode Fair: Photo taken by: Tracey Petersen

View Photos
Sacramento, CA – Just hours after Democratic Senator Barbara Boxer announced she would not seek re-election in 2016, Governor Jerry Brown has released this statement:
"Senator Boxer has been a forceful advocate for the people of California.  She's brought verve and imagination to the Senate," said Governor Brown.  "There's still much to do, and I look forward to working closely with her, particularly on issues related to climate change."
The 74-year-old Boxer was first elected to the House in 1982.  A decade later, she was elected to Senate in an historic election year for women in politics with four winning U.S. Senate seats, including fellow Californian Democrat Dianne Feinstein.